CONGRATULATIONS ON YOUR UPCOMING WEDDING!
We know this is a very exciting and hectic time for you. Thus, we made our program simple and convenient. Our registry does not require you to pre - select any merchandise or require your friends and family to make minimum purchases.Instead, it works as a cash account established in your name at all of our store locations.Gift Buyers can make any dollar contribution they wish to your account by phone, online or visiting one of our stores.
How Wedding Registry Works
1.Create Wedding Registry
You will start by creating a registry account using the links above. Once created online, our registry staff will enter your account into our system and you will receive an e - mail letting you know your account is set up.
2.Contribute
Once your account is set up, you can then invite friends and family members to contribute to your registry online. They will click the link above and search for your account. They may then contribute dollar amounts to your account. NOTE: This is different from most registries in that they are contributing to an account, not selecting items from your list.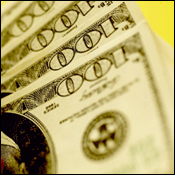 3.Purchase Furniture
Once friends and family have contributed to your account, you can stop by any store and make purchases against the balance in your registry account!
Download Greeting Card Insert
Click the button below and you will be able to type in your information, including amount.