Amisco features:
Generous palette of finishes and coverings to help you design the perfect set to fit your home and they can all be found at Sandy's!
• 14 metal colors,19 wood veneer colors (birch, walnut and white oak), 10 solid birch colors (distressed or not distressed), 9 solid ash colors, more than 70 coverings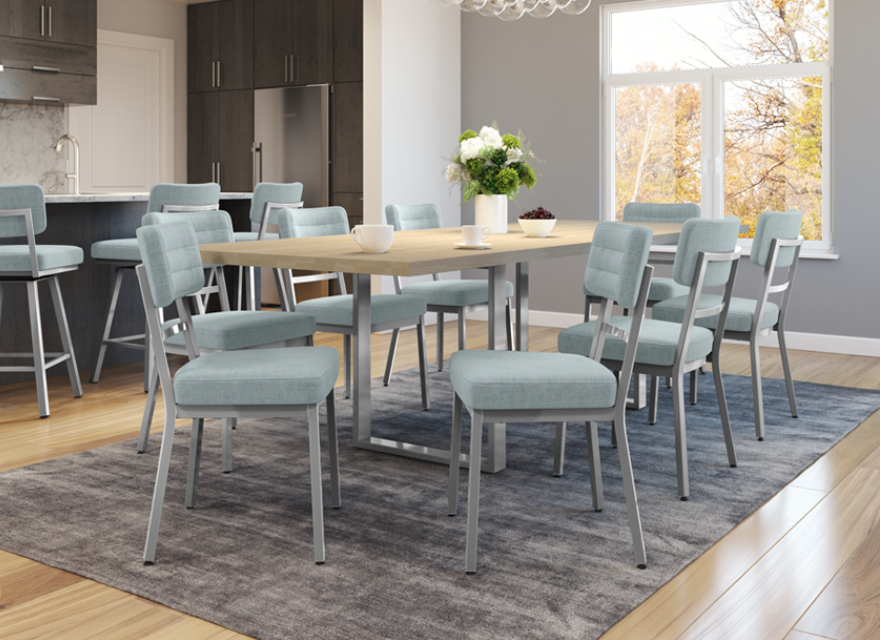 Amisco is a Quebec-based Canadian company that offers a customizable dining program that includes an online configurator allowing you to build your own set!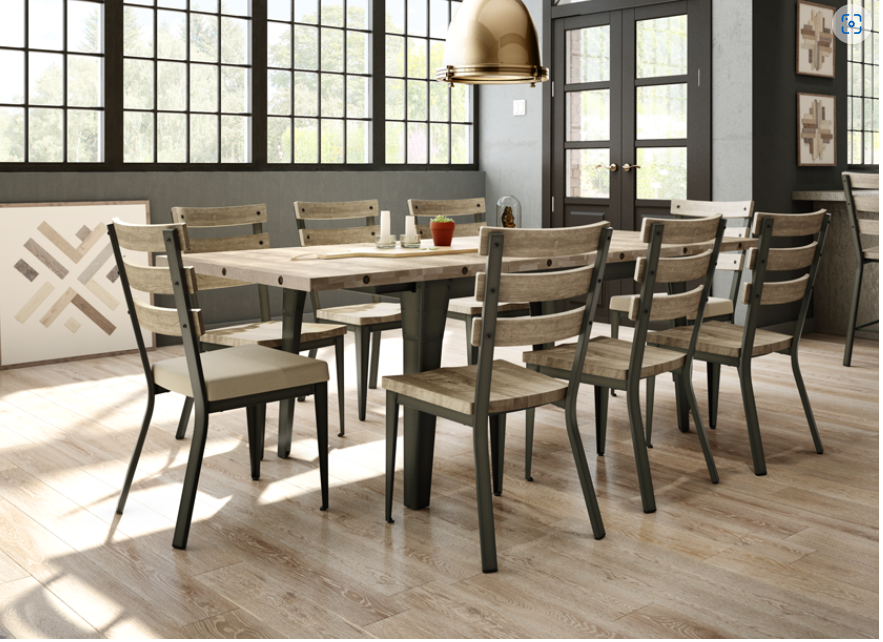 Sandy's is proud to have a large Amisco Gallery where you will find several of Amisco's best selling options.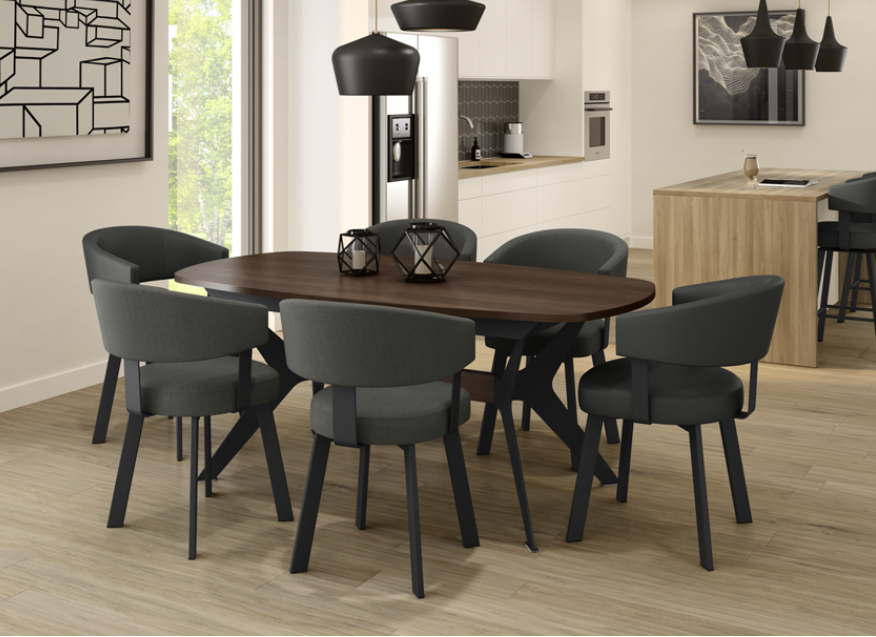 Chairs and Stools are easy to design too!
Choose your model
Choose your seat height (dining, counter or bar height)
Choose your finish (metal, fabric or wood)