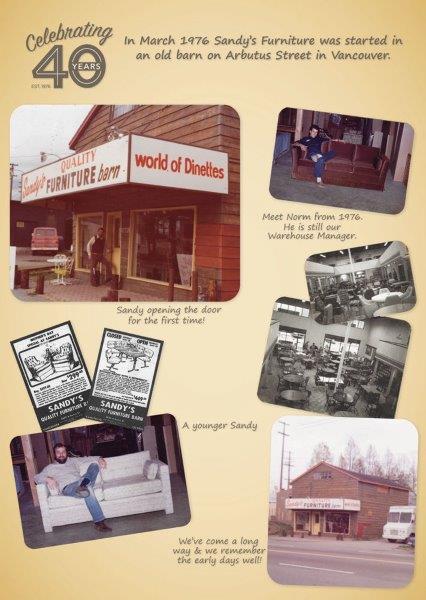 In March 1976 Sandy's Furniture was started in an old barn on Arbutus Street in Vancouver.
From very small beginnings and a staff of one Sandy's has grown to become one of Vancouver's largest and most respected, quality furniture stores.
Our early name was a little long but the business plan has stayed the same. Quality furniture for less.
After more than 40 years in business our commitment to quality, our wide range of selection and great customer service has cemented our long-standing reputation as a number one supplier of fine furniture.
We would like to thank our customers for their years of patronage and invite them to come into one of our stores and say hello.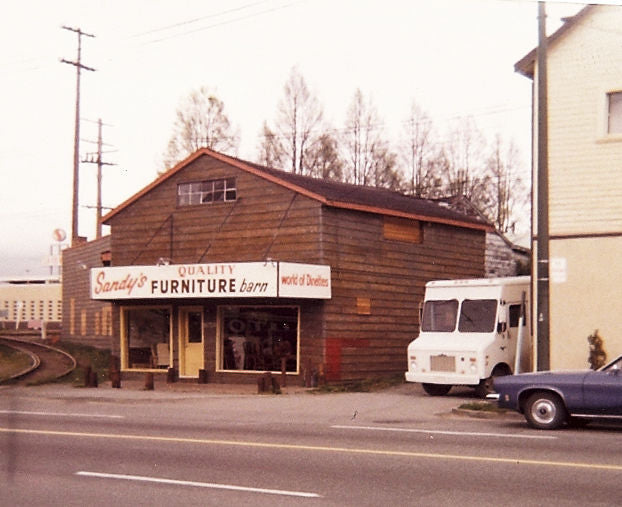 It's All About You!
Our dedicated sales team offers unparalleled service that is ready for you when you need them. With over 100 years of combined experience between them, they are able to answer any questions or concerns when it comes to furnishing your home. Setting Sandy's apart from the others is our dedicated Customer Service Team that is able to answer any questions, concerns or inquiries before and after the delivery of your product. At Sandy's we want to make sure your new furniture not only looks good but it makes you feel good too!